NBA Rumors: Lakers Are Seriously Considering Signing J.R. Smith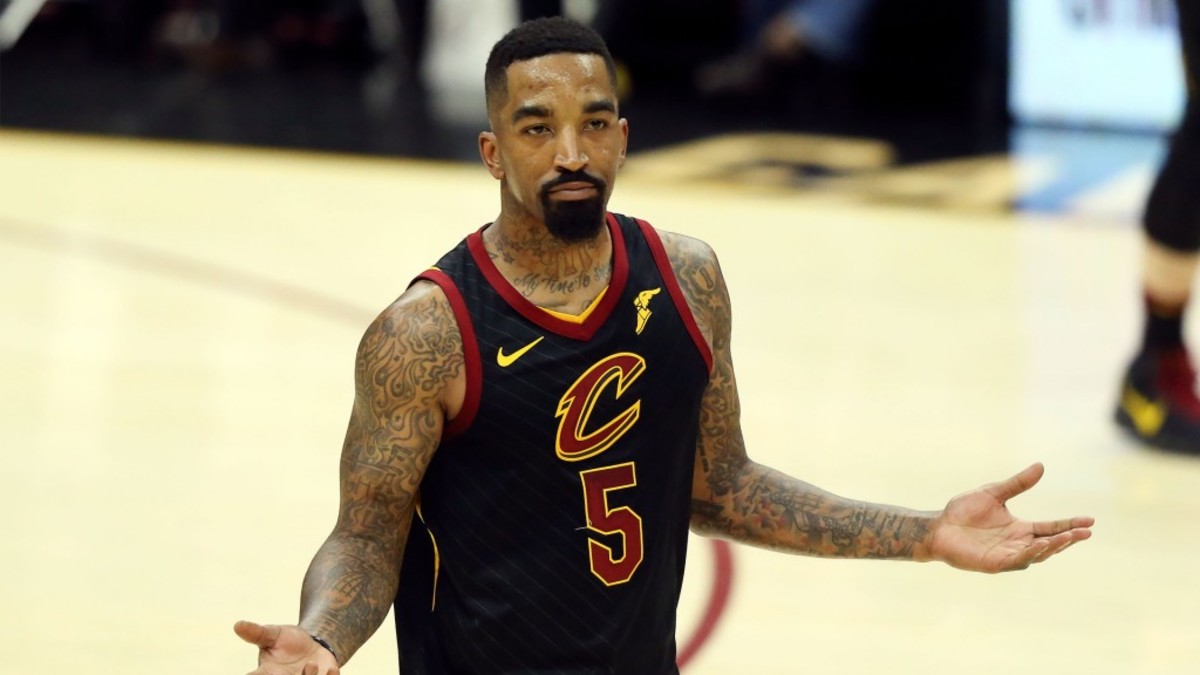 Since his infamous meltdown in the 2018 NBA Finals, J.R. Smith has been seen more in memes on the internet than he has on the basketball floor. The former 6th man of the year turned 34 this September and has been among the most active names on the trade market recently.
The Lakers are a team that has long been connected to these rumors, with several reports hinting at their interest in the past couple of months. That interest still exists today, and according to Chris Haynes of Yahoo! Sports, it could materialize into something real at some point this season.
"I think the Lakers are giving him a serious look," Haynes said. "I think they want to go into the season with the roster they have. (They want to) check the first 10, 15 games, see how things are going, check the list of numbers and percentages and see what they lack before they decide what they're gonna do."
Nothing is guaranteed yet, but L.A. could look in Smith's direction if things turn sour and they need additional shooting on the wing.
In his best season in Cleveland, he averaged 12.7 points on 42% shooting and 39% shooting from beyond the arc.
Despite his mental lapses, he could be a significant addition for a team, like the Lakers, that lacks backcourt depth.
newspads.org nba NBA Rumors: Lakers Are Seriously Considering Signing J.R. Smith
Related News
It has been 10 months since Carmelo Anthony played his last game in the NBA. Since being waived by the Chicago Bulls to become an unrestricted free agent, the 10-time All-Star is yet to find
When Carmelo Anthony was let go by the Rockets, the world waited. All the clues were leading up to a partnership with LeBron James and the Lakers, where the 10x All-Star
The crazy 2019 NBA offseason marked the rise of new powerhouse teams in the league, including the two NBA teams situated in Los Angeles - the Los Angeles Lakers and the Los Angeles Clippers. After
It appears like Ryan Anderson is making a return to Houston after splitting time with Phoenix and Miami last season. The Rockets are signing the forward to a partially
More News in Nba
China's state broadcaster, CCTV, went against tradition and did not show any NBA games on the opening day of the new season. CCTV customarily shows the first game of the NBA season, which started in North
On the brink of their season opener, the Warriors heard some good injury news Tuesday: Center Kevon Looney is "95 percent sure" he will be able to play Thursday night against the Los Angeles Clippers. Looney,
The Toronto Raptors won their first-ever NBA title back in June, and the city really never stopped celebrating the historic win. It was, after all, the first time Canada won a championship in a major sports
The Toronto Raptors are the reigning NBA champions and one of their biggest supporters made that statement pop with a fully customized ring to go along with his own championship piece. During the
Drake has unveiled the Raptors' 2018-19 championship ring. And it was nothing short of insane. The reigning NBA champs were presented with the rings Tuesday night, prior to their season-opener against the New Orleans Pelicans at